What our clients are saying: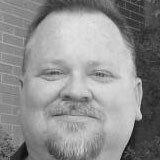 "Support and Advice on the Latest Tech"
YourIT employs top notch techs and provides top level service. Without their help, my business would have a more difficult time keeping up with the shifting technology landscape. They are trustworthy, affordable, and, most importantly, extremely competent. Don't hesitate to use YourIT.
Brandon Lehman, Directors Inc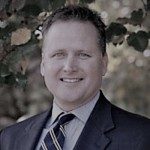 "Trusted Partner Who's There When Needed"
We have been very pleased and impressed with YourIT. In this day and age it is important for me to have a resource to go to for assistance with my computers. YourIT keeps our systems running perfectly.
Mark Muse Allstate Insurance

"Support in the form of a real person"
"We are especially pleased that YourIT gives us personal and attentive customer service. Special attention is given to the confidentiality of medical professionals, which is of utmost importance to our office. They installed and set up our new system, and Chris assured everything was running smoothly before leaving. This type of personalized attention and care confirms why we prefer doing business with small, locally owned businesses like YourIT."
Suzi Rouse, Office of Dr. Gary A. Rouse

"You've freed us from the worry of computer security so we can focus on our business"
We are so thankful for your immediate availability when we have questions or problems. Because Your|I.T. focuses on small business, we can trust Chris to stay up- to- date with the security challenges that we face. We are confident that we are safer now more than ever before. We don't feel the pressure to learn the ins and outs of our computers, hardware, and security, because we know Your|I.T. is managing it.
Kathy Burns, Insight Books
More Success Stories
"The biggest benefit to me is peace of mind"
We have a small embroidery business on the south side of Oklahoma City. We are extremely knowledgeable in our field, not so much when it comes to computer problems. Having the YourIT staff take care of our IT system allows us to concentrate on what we do best. We are on the north edge of the tornado zone, there have been times when we weren't sure if our shop would be destroyed. The equipment and merchandise are insured, our data, however, is not.
Beverly Mabry, Custom Embroidery
"YourIT strives to stay on top of the rapid changes in technology"
The biggest benefit is the peace of mind from knowing that our data is secure and should issues arise support is only an email away. The YourIT team is very conscientious of our needs and will work to fix any issues. YourIT supports and educates their clients giving them the option that best fits their business.
Susan Walton, Suited for Success
"We find great value in YourIT"
We also greatly appreciate YourIT's quick response to problems we have encountered with our system. If you are looking for a professionally run organization that offers great value prompt help when needed I highly recommend YourIT.
Reed Downey Jr., Reed Downey Life Insurance
"There is always someone there to help me with whatever problem I have, no matter how trivial."
I am a one girl office, so not having to worry about the security of my computer is huge. YourIT is definitely worth the expense and peace of mind.
Kathy Price, Ingle Properties
"I would recommend YourIT due to the quick response time and knowledge"
YourIT communicates well with their clients. The single biggest benefit for me is that YourIT knows how important it is that my information is backed up often. Also they are able to remote into my computer to see and resolve issues.
Becky Kahkesh, Frosted Mug
"I have the security of knowing all of my critical data is backed up."
Using YourIT has given me a real sense of security. I know that I am protected from outside cyber threats. Any business that stores sensitive client data wants to protect that data as much as possible. YourIT provides that protection.
Sue Elkins, Sue Elkins CPA
"YourIT responds to and solves issues quickly."
YourIT has a "hands on" approach to IT service. They meet with us regularly to keep us up-to-date on what's being done to increase our security, support and system. When things need to be changed or upgraded, we are given options to choose from rather than being told what we must use, which is a big deal to us. Give YourIT a call. They will speak to you in layman's terms vs. Tech talk.
They help you understand what is going on and will put your system together based on your needs. Then they will be there to support you long after you make your choices.
Bobby Noon, APN Healthcare