Holistic Approach, Upfront Pricing
You have enough to worry about while running your business without dealing with technology problems.
YourIT is here to help you with our holistic approach to IT Services. Our clients tell us they enjoy working with us because we "work with the entire solution in mind," "speak in layman's terms vs Tech talk," and "support and educate their clients, giving them options that best fit their business."
We're more than just a managed services or IT company. We're a Technology Business Partner local to Oklahoma City.
With YourIT solving your IT issues, you can:
Start using your time wisely!
With the basics of your company all under control, you can focus on more profitable ventures for your company.
Save capital for important projects!
With our transparently priced managed services, you'll save cash every month that would have been otherwise used for your technology breakdowns.
Enjoy exemplary uptime!
Don't worry about your network being down anymore. With YourIT's 24/7 monitoring, you can trust your network will be running when you need it.
Proudly Serving Oklahoma City for 10+ Years!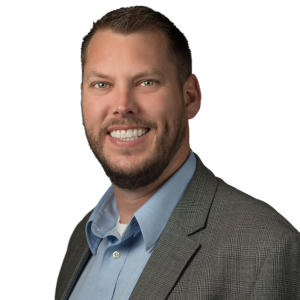 Chris Moroz
President, YourIT
"We are on a mission to help Oklahoma businesses efficiently run their business while keeping client data secure."
YourIT has been a leading IT provider in Oklahoma City since starting in 2009. Despite starting in the middle of a recession, founder Chris Moroz took on the challenge of providing reliable IT support to help his clients succeed. Since then, he has shifted the focus of YourIT to small businesses and reliable IT support for those who work with personal data and need to ensure their company and customer data is protected from online threats.
Want an IT provider that will work closely with you on a strategic approach to IT? Chris and the team at YourIT provide work with clients as an extension of their team, not just an IT person called to fix something that's broken.
YourIT will guide you through the IT landscape as your Chief Information Officer (CIO). They're committed to implementing the right technology and helping your business succeed and grow.
What Our Clients Are Saying
"The biggest benefit to me is peace of mind"
We have a small embroidery business on the south side of Oklahoma City. We are extremely knowledgeable in our field, not so much when it comes to computer problems. Having the YourIT staff take care of our IT system allows us to concentrate on what we do best. We are on the north edge of the tornado zone, there have been times when we weren't sure if our shop would be destroyed. The equipment and merchandise are insured, our data, however, is not.
Beverly Mabry, Custom Embroidery
"YourIT strives to stay on top of the rapid changes in technology"
The biggest benefit is the peace of mind from knowing that our data is secure and should issues arise support is only an email away. The YourIT team is very conscientious of our needs and will work to fix any issues. YourIT supports and educates their clients giving them the option that best fits their business.
Susan Walton, Suited for Success
"We find great value in YourIT"
We also greatly appreciate YourIT's quick response to problems we have encountered with our system. If you are looking for a professionally run organization that offers great value prompt help when needed I highly recommend YourIT.
Reed Downey Jr., Reed Downey Life Insurance
"There is always someone there to help me with whatever problem I have, no matter how trivial."
I am a one girl office, so not having to worry about the security of my computer is huge. YourIT is definitely worth the expense and peace of mind.
Kathy Price, Ingle Properties
"I would recommend YourIT due to the quick response time and knowledge"
YourIT communicates well with their clients. The single biggest benefit for me is that YourIT knows how important it is that my information is backed up often. Also they are able to remote into my computer to see and resolve issues.
Becky Kahkesh, Frosted Mug
"I have the security of knowing all of my critical data is backed up."
Using YourIT has given me a real sense of security. I know that I am protected from outside cyber threats. Any business that stores sensitive client data wants to protect that data as much as possible. YourIT provides that protection.
Sue Elkins, Sue Elkins CPA
"YourIT responds to and solves issues quickly."
YourIT has a "hands on" approach to IT service. They meet with us regularly to keep us up-to-date on what's being done to increase our security, support and system. When things need to be changed or upgraded, we are given options to choose from rather than being told what we must use, which is a big deal to us. Give YourIT a call. They will speak to you in layman's terms vs. Tech talk.
They help you understand what is going on and will put your system together based on your needs. Then they will be there to support you long after you make your choices.
Bobby Noon, APN Healthcare
We start with a 15-minute call that includes transparency about pricing. If we're a good match, we'll follow that with a consultation to discuss your technology and business needs.
We'll conduct a thorough technology assessment to examine your existing technology, business goals, and more. Then we'll create a customized IT roadmap.
Next, we have a kick-off with your key staff, communicate with your current providers and vendors, then begin implementing the roadmap we developed.
We help train your employees to increase productivity and prevent cyber threats. You'll rest easy knowing you're in good hands with our regular review sessions.
At YourIT, we've served clients since 2009 in Oklahoma City and across the state. Our team of expert technicians provides high-quality service to help you rest easy and achieve your business goals.
We believe in transparent pricing, ongoing education to be experts in our field, and providing reliable IT support to individuals and small businesses. Our technicians specialize in managed IT services, networking and network security, cybersecurity, data backup and recovery, and general help desk support.
We help you spend less time in the office and sleep better at night, knowing your data is secure and compliant.
Business Technology to Fit Your Needs
Managed IT Services
Maintain peak operation and enjoy peace of mind with our flat-rate managed services.
Cybersecurity
The safety of your organization and your data should be of the utmost importance.
Data Backup and Recovery

When disaster strikes, your recovery plan can make or break your business.
Virtual IT Director
It can be hard to find out what the right tech decision is for your unique business.