We believe the right technology provides incredible business opportunities, and we are on a mission to help Oklahoma businesses efficiently run their business while keeping client data secure. We help you spend less time in the office and sleep better at night knowing your data is secure and compliant.
Administrative support is a key component of any business's success, and our administrative team helps keep it all together.
Clients may interact with our admin team when scheduling meetings, receiving invoices, or calling our office with general questions. They're here to help, so if you have questions, please ask!
We have a team of technicians who specialize in managed IT services, networking and network security, cybersecurity, data backup and recovery, and general help desk support to ensure our clients are always taken care of by an expert.
While the specific individual helping may change based on the identified need, our clients always know which technician has been assigned to help and can expect the same high-quality services from every member of our team.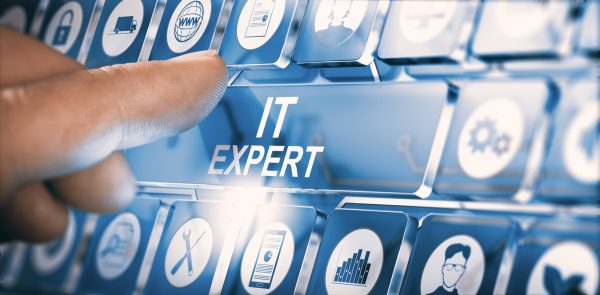 As a business owner, he values continual improvement and is a huge advocate of the Entrepreneurial Operating System (EOS). He regularly seeks opportunities to learn new things and enjoys connecting with other entrepreneurs to talk business strategy.
Chris is an active member of the Association of Computer Repair Business Owners and a member of the Northwest Oklahoma City Chamber. He received top five sales awards at both AOL and Dell, and YourIT has been named to the Best of Business awards through several publications in the OKC metro area.
When Chris is not busy saving the day for a small business owner, you can find him unplugging from all things tech. He enjoys hiking and camping in Oklahoma's breathtaking scenic parks, discovering new foods in locally owned restaurants with his friends, and investing quality time with his wife, Kari, and two daughters, Gracie and Trinity.